14th Annual Golf Outing
Join us for 18 holes of golf on Saturday, May 13, 2023 at West Bend Lakes Golf Club. There will be hole competitions, awards, lunch, dinner, raffle, silent & live auctions and fun!
Register today and you could also be the lucky winner of $10,000 in our Hole-in-One Contest!
Registration 9:00 a.m.
Shotgun Start 10:00 a.m.
Social/Dinner/Winner Announcements begin at 3:00 p.m.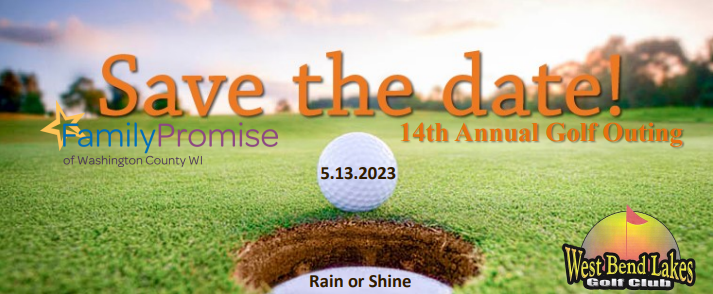 ---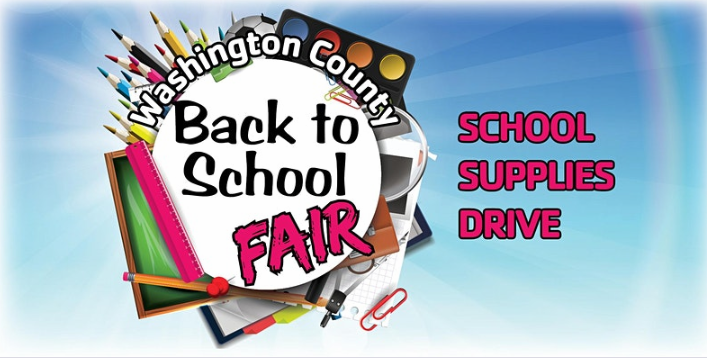 Washington County Back To School Fair 2023
Washington County agencies team up to host the Back To School Fair for children in need in Washington County in August 2023.
750 area children will be ready for school with a brand new backpack and school supplies.
Backpacks and supplies will be offered in Hartford and West Bend.
Registration is up. Password:
West Bend:
Hartford:
Please note that if the time slots are filled we ask that you sign up on the waitlist: If there are extras you will be contacted.
Waitlist:
Christmas Promise 2023
Christmas Promise allows us to fulfill the many different needs of individuals & families who have received our services throughout the year(s). With the support of some of our local churches and sponsors, we can provide Christmas gifts and in other cases, we can provide Christmas dinner and/or even a Christmas Tree.
If you have received our services and need Christmas Help. Please reach out to 262-353-9304.
If you would like to be a sponsor this year please reach out via email events@familypromisewc.org
PromiseMATCH
You can help strengthen the capacity of Family Promise to provide food and shelter to homeless individuals and families in Washington County by donating to Promise MATCH 2023.
Simply visit FamilyPromiseWC.org, to make a gift to Family Promise and you'll make a difference in the lives of the homeless in Washington County. Your gift will be amplified, thanks to a pool of matching funds generously donated by local Promise Partners. Any gift made during the month of March will be matched. You can help to end homelessness.
So, smash that donate button on March! If you don't like that option, please mail a check or stop in with your donation in March 2024.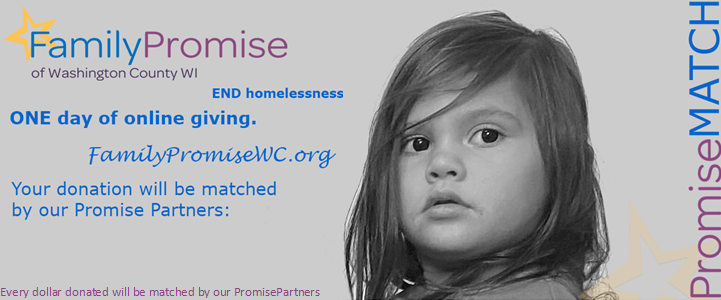 Family Promise of Washington County will have one day of online giving to raise funds that help sustain serving homeless families and individuals on March 2024.