A Bed Race for Karl's Place
Join us for our 4th Annual Bed Race during the Washington County Fair on Wednesday, July 22 at the fair grounds.
The West Bend Fire Department Team is the reigning 2019 champion and have the coveted traveling Bed Post trophy on display at their Station. This is your chance to compete to win the trophy and leave the Fire Fighters hosed on the track!
Sponsor & Registration Form
*Print on 8″ x 14″ Paper – Set to Print on Both Sides.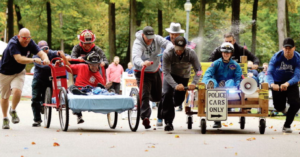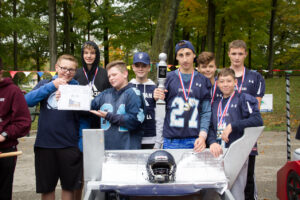 ---
11th Annual Golf Outing
Join us for 18 holes of golf on Sunday, August 2nd at West Bend Lakes Golf Club. There will be hole competitions, awards, lunch, dinner, raffle, silent & live auctions and fun!
Register today you could also be the lucky winner of $11,000 in our Hole-in-One Contest!
Invite your friends and family to join us after golf for the delicious dinner, auction, and raffle.
Registration 11:00 a.m.
Shotgun Start 12:00 p.m.
Social/Dinner/Auction Begins 5:30 p.m.
Sponsor & Team Registration Form
---